Winchcombe has 'Walkers are Welcome' status, perfect for those seeking a great location to enjoy the numerous footpaths that emanate from the area. Winchcombe town centre is a quaint mix of Cotswold stone cottages, nestled together with half-timbered buildings on narrow side streets. The town has an exciting mix of independent shops, restaurants and cafes and is quieter than the other Cotswold towns.
Winchcombe has been described as the hidden jewel in the Cotswold crown. If you meander down historic Castle Street, Vineyard Street or Dents Terrace you will see rows of lovely cottages flanked by beautiful Cotswold countryside. Historic Sudeley Castle and its stunning gardens sit proudly guarding the town and make a great day out for any visitor to the area.
The Cotswolds is an 'Area of Outstanding Natural Beauty', with quaint villages, cosy pubs and breathtaking scenery. Spend your whole holiday in Winchcombe or get out and about and explore The Cotswolds. You are perfectly situated to explore the beautiful towns of Stow-on-the Wold, Moreton-in Marsh, Broadway and Chipping Camden, to name but a few. The Cotswold area has so much to offer, whether you access it by car, public transport or on foot.
Immerse yourself in Chipping Camden
Browse Broadway Deli's fantastic display
Wander around beautiful Bibury
Explore the plethora of Cotswold Villages
Visit beautiful gardens and historic houses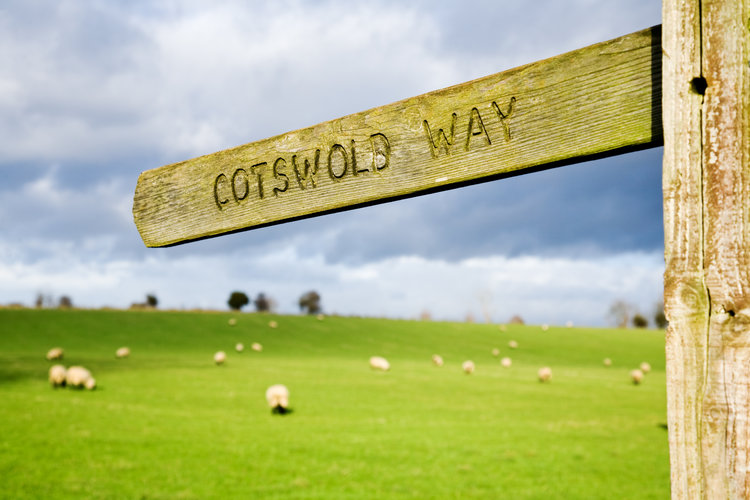 Walk the famous Cotswold Way
Visit historic Broadway Tower
Find those hidden beauty spots that only you know